New Hope Children's Home    CONSTRUCTION 

The need to expand had been great for some time, but it took many months before we were able to locate land within the city that would allow for the new facility.  At the old facility, there were 30 children in a home built for a maximum of 24.  (To see photos of our children and the previous facility, see "Children's Home" on this website.)  Not only was there not enough room for additional children, but our family of children were crowded together a little too close for comfort.  The old facility had been a great blessing for 17 years, but we had outgrown our home.  We began dreaming of a home for our children that would allow us to increase the size of our family and have space outside where the children could play, which is something they did not have..

Praise God!  After a long and difficult search for land in the city and a great deal of prayer, July 2008, we  purchased land to build a new children's home in Tijuana.  The photo above shows the location.  It didn't look like much, but after some time and the effort of many construction teams, the main building was completed.  In August 2012, the children were able to move into their new home.

At this time, we continue work on the outbuilding, the landscaping, fences and playground.  If God lays this project for the children of Tijuana upon your heart and you desire to be a part of this ministry in some way, please let us know.  We will be glad to provide you with the information that you may need and talk about your involvement in this ministry to the children of Mexico.

​ 

            February 2009 - Missions Team - Faith Christian Center. Bend, OR

            April 2009 - Missions Team - Fox Valley Christian Fellowship, Kimberly, WI

            May 2009 - Volunteers from National Church & Hands Across the Border, Ogden, Utah

            October  2009 - Missions Team - Christian Life Church, Farmington, MN

            December  2009 - Missions Team - Faith Christian Center. Bend, OR

            March 2010 - Missions Team - Life Christian Fellowship, Springfield, PA

            February 2010 - Missions Team - Rivertown Church, Hastings, MN

            April 2010 - Missions Team - Fox Valley Christian Fellowship, Kimberly, Wisconsin

            June 2010 - Missions Team - Bethel Assembly of God, Carlisle, Pennsylvania

  September 2010 - Missions Team - South Coast Christian Assembly, San Juan Capistrano, CA

  October 2010 - Missions Team - Desert Springs Assembly, Chandler, Arizona

  November 2010 - Missions Team - Christian Life Church, Farmington, Minnesota

  February 2011 - Missions Team - Monroeville Assembly, Monroeville, Pennsylvania

  March 2011 - Missions Team - Praise Assembly, North Versailles, Pennsylvania

  March 2011 - Missions Team - South Hills Assembly, Bethel Park, Pennsylvania

  March 2011 - Missions Team - Rivertown Church, Hastings, Minnesota

  May 2011 - Missions Team - Central Oregon Roofing , Bend, Oregon

  October 2011 - Missions Team - Desert Springs Church , Chandler, Arizona

  October 2011 - Missions Team - Christian Life Church & Life Church, Minnesota

  January 2012 - Missions Team - Hands Across the Border, Ogden, Utah

  January 2012 - Missions Team - Neighborhood Church, Escondido, California

  February 2012 - Missions Team - Harvest Church, Glendale, Arizona

  February 2012 - Missions Team - Central Oregon Roofing, Bend, Oregon

  February 2012 - Missions Team - Peckville Assembly of God, Peckville, Pennsylvania

  March 2012 - Missions Team - Bethel Assembly of God, Carlisle, Pennsylvania

  April 2012 - Missions Team - Fox Valley Christian Fellowship & New Life Church, Wisconsin

  May  2012 - Missions Team - Monroeville Assembly, Monroeville, Pennsylvania

        January 2009 - Clearing the land

February 2009 - Boys from the Boys Home helping with their new home

  June  2012 - Missions Team - North East Assembly, North East, Pennsylvania



  July 2012 - Missions Team - South Coast Christian Assembly, San Juan Capistrano, California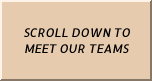 August 2012 - Missions Team - Christian Life Church, Farmington, Minnesota

  September  2012 - Missions Team - Monroeville Assembly of God

  April 2013 - Missions Team - Life Church, Cedarburg, Wisconsin

  May 2013 - Missions Team - Fox Valley Christian Fellowship, Kimberly, Wisconsin

  June 2013 - Missions Team - Monroeville Assembly of God, Monroeville, Pennsylvania

September 2013 Missions Team -   Faith Christian Center,    Bend, Oregon

March 2014   Missions Team - Monroeville Assembly of God, Monroeville, Pennsylvania

May 2014 -  Missions Team - Central Oregon Roofing - Bend, Oregon

August 2014 -  Missions Team - Orchard Beach Assembly of God - North East, Pennsylvania 

September 2014 -  Missions Team - Praise Assembly of God - North Versailles, Pennsylvania 

March 2015 - Monroeville Assembly of God, Monroeville, Pennsylvania

October 2015 - Faith Christian Church, Bend Oregon

April 2016 - Praise Assembly, North Versailles, Pennsylvania

    July 2016 - South Coast Christian Assembly, San Juan Capistrano, California